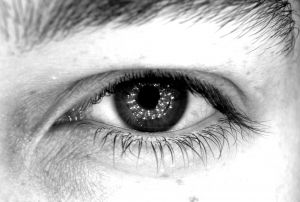 I came across this and thought the information was rather interesting.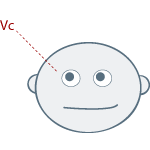 Up and to the Left
Indicates: Visually Constructed Images (Vc)

If you asked someone to "Imagine a purple buffalo", this would be the direction their eyes moved in while thinking about the question as they "Visually Constructed" a purple buffalo in their mind.
From Eye Movement and Lying – How to detect lies – which features a direction for all sorts of things, smell, sound, memory…
_____
Relatedly I've heard that people look one way when doing Maths problems in their heads and the other when doing anagrams. Unfortunately I have no-one to test it on at the moment, and I've forgotten which is left and which is right!