See also: My roundup of the funniest extensions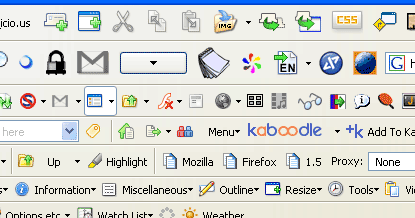 Yesterday I decided to undertake an experiment. My favourite browser, Firefox, allows its users to add extensions. Currently 1102 extensions are available at Mozilla update. I decided to install 100 of the most popular extensions at the same time, trying to avoid those that duplicated others functionality. Cruelly, the hundredth was the XPI delay remover.
This scrollable screenshot below shows the result. (View in own page)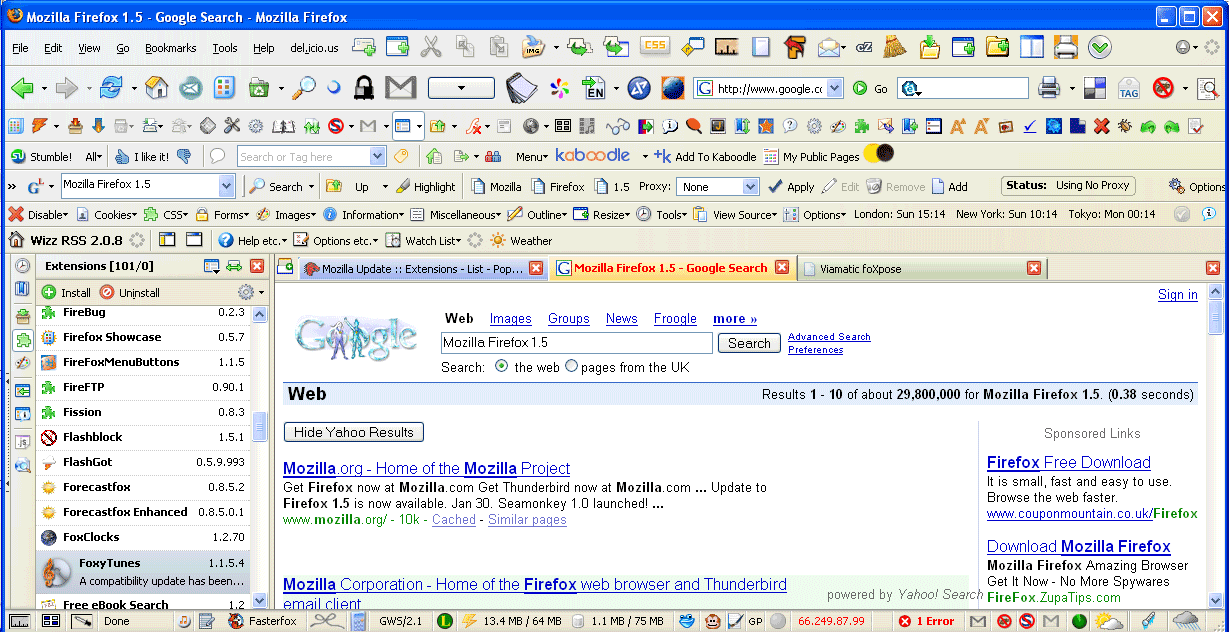 It was really extraordinarily stable. The work of hundreds of programmers who had no idea their code would be used together, coexisting happily in the browser.
Here is what I got when I right-clicked:

Overall I was very impressed. The browser was a little slow on my machine (which doesn't have impressive specs) but there were no crashes except when installing the extensions. The main problem I had was that the statusbar became so wide that on some websites I had to expand the browser window onto my second monitor! I discovered a number of extensions that I would not otherwise have known about and strongly recommend a trawl through at least the first hundred.
_________________________
Update: (28 Feb) Statistics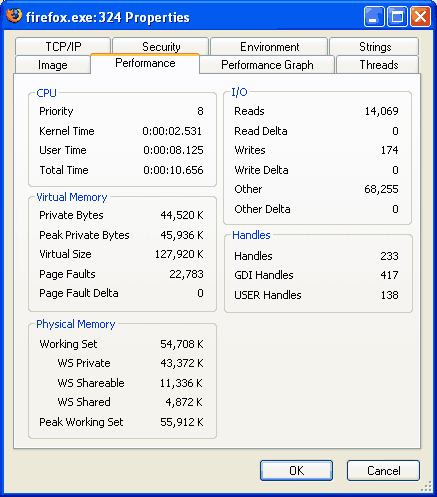 It takes around seven seconds to start up.
It freezes for at least one second between pages (I guess a lot is hanging on the onLoad.)
It has not yet crashed, half hour or so I've browsed with it, since all the extensions have been installed (for some reason it did crash immediately after installing them, before restarting.)
See also: My roundup of the funniest extensions